ANNUAL HEROES PATRIOTIC LUNCHEON
2023 Luncheon Keynote Speaker, Kim "KC" Campbell, retired Colonel - Air Force
Kim "KC" Campbell is a retired Colonel who served in the Air Force for over 24 years as a fighter pilot and senior military leader. She has flown 1,800 hours in the A-10 Warthog, including more than 100 combat missions protecting troops on the ground in both Iraq and Afghanistan. In 2003, Kim was awarded the Distinguished Flying Cross for Heroism after successfully recovering her battle-damaged airplane after an intense close air support mission in Baghdad.
As a senior military leader, Kim has led hundreds of Airmen both at home and abroad in deployed locations and enabled them to succeed in their missions. She has experience leading complex organizations and driving cultural change. Kim knows what it takes to be a successful leader, to inspire and empower high-performing teams to achieve success.
Kim is a distinguished graduate of the United States Air Force Academy. As a Marshall Scholar, she earned an MBA from the University of London and a Master of Arts in International Security Studies from the University of Reading in England.
Kim's Air Force assignments include leadership roles as a Group Commander, responsible for over 1,000 Air Force personnel in South America, Central America, and the Caribbean. She also served as the Military Assistant to the Under Secretary of Defense for Policy, advising the number three civilian official in the Department of Defense on national security and defense policy formulation.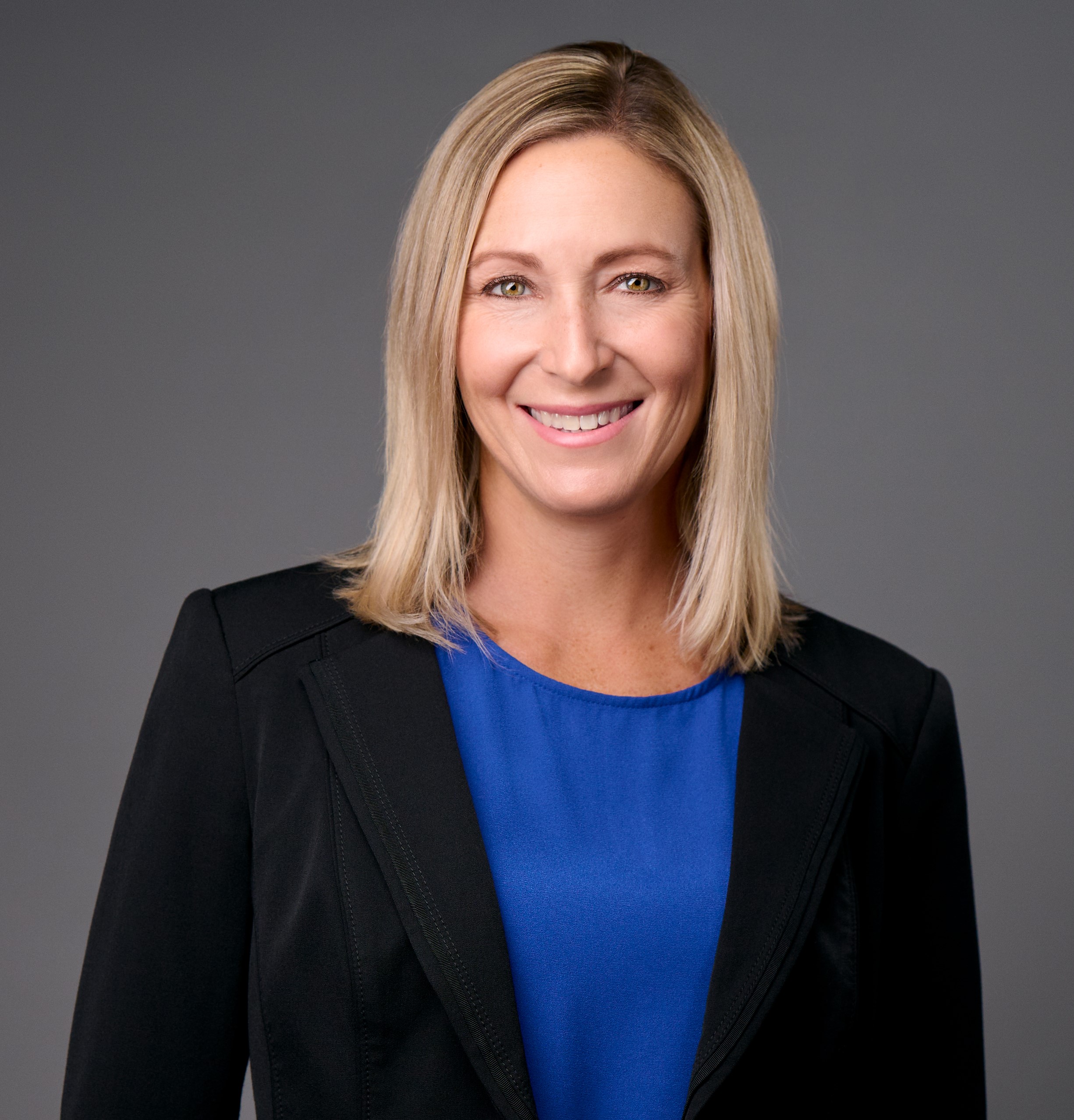 Kim has also served as the Air Force Senior Fellow at the Atlantic Council, a pre-eminent think tank promoting international leadership and engagement. Most recently, she served as the Director of the Center for Character and Leadership Development at the Air Force Academy.
Kim is also the best-selling author of Flying in the Face of Fear: A Fighter Pilot's Lessons on Leading with Courage. Connect and learn more at: http://www.Kim-KC-Campbell.com
Join us at the Veterans Medical Leadership Council's 21 Annual HEROES PATRIOTIC LUNCHEON held on November, 7th at the Arizona Biltmore.
Sponsorships available. Please contact Tom Eisiminger at 360.433.8937 or info@arizonavmlc.org.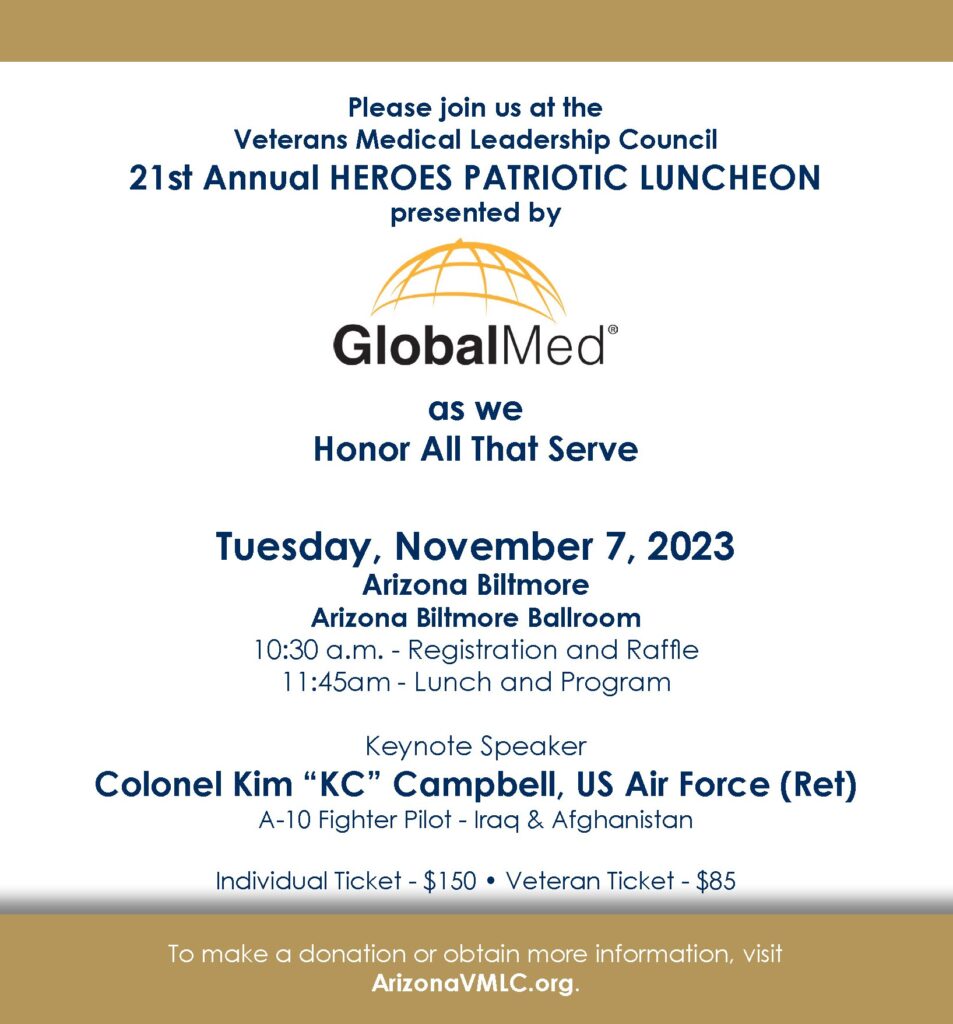 Six honored members' at the VMLC Luncheon
Thank You to our 2022 Presenting Sponsors